Destination Dining
A special menue will be served in a remote location of guests choice, whether romantic candle light dinner on the beach, a tasty seafood experience with freshly caught Maldivian lobster or a 5-course menu in the lush greenery of Furaveri island.
Candle Light Dinner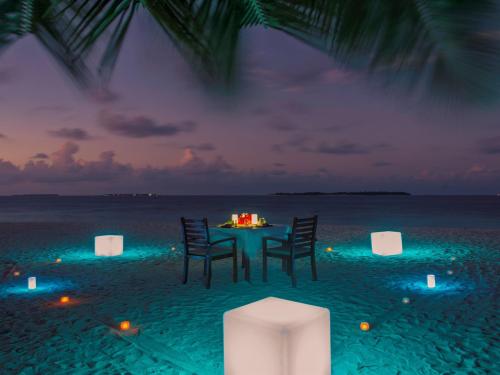 Dine beneath the sparkling stars with the sound of the Indian Ocean waves gently lapping on to the beach. Your private waiter will serve a special 6-course menu including a selection of seafood, crispy salad, homemade soup, two tasty options for the main course and a tempting chocolate dessert for the ultimate Maldivian experience.
Sea Breeze Dinner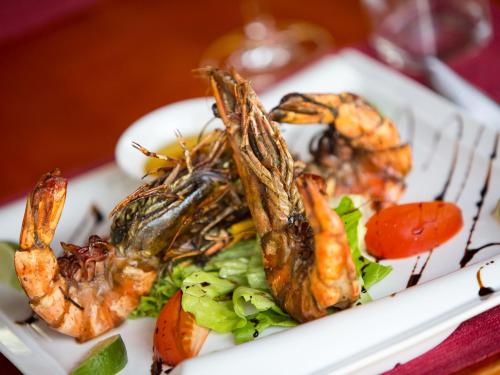 Enjoy a memorable dining experience close capturing the freshest seafood with well-rounded exotic flavors. The delicious 4-course menu features sumptuous tiger shrimps, tasty calamari and locally caught lobster. Be enticed with intense ocean aromas and watch a tropical day in paradise come to an end.
In-Villa Dining
In-Villa dining offers an all-day A la carte menu in the privacy of your own villa at a time which suits you best. Enjoy a selected variety of European and Asian cuisine, including light snacks, tasteful main courses and tempting sweet desserts.