Discover your LOVE...
Furaveri Island is probably one of the world's most romantic places to celebrate your relationship. We are here to ensure that all renewal ceremonies take place smoothly, while respecting the couple's chosen theme. A Maldivian master of ceremonies presides over the exchange of renewal vows. Get in touch to see how we can help you renew and rediscover love!

Please note that legal procedures are not arranged at the resort. As a symbolic act of commitment between a couple in love, our special wedding ceremonies are perfect for refreshing pledges made in the past, or perhaps as a romantic ceremonial blessing of vows recently made.
Exchanges of Vows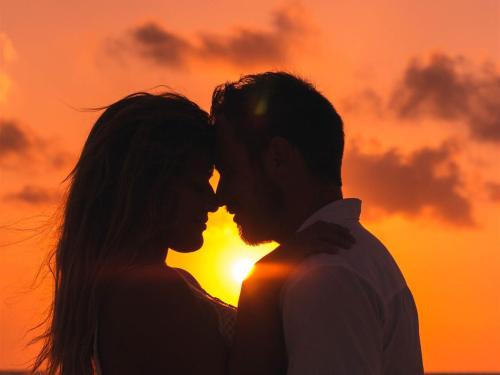 Embark your new life together! Exchange your vows at our luxurious resort, situated in one of the most spectacular Maldives Atolls with beaches you may only have dreamed of. Maldivian sunsets are sensational and as the sun touches the horizon below the Indian Ocean, you can enjoy an optional romantic candlelight dinner on additional costs at Furaveri Island.

US$ 690.00 + 10% service charge + 12% T - GST, per couple
Romantic Infinity Wedding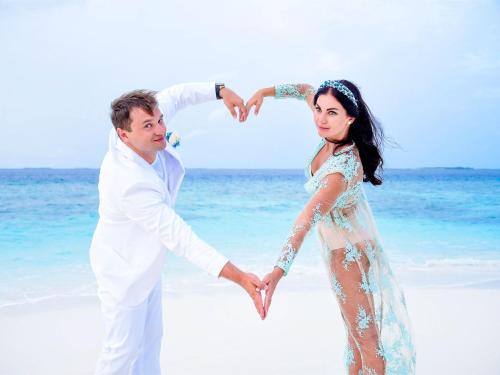 Start your wedding day with pure relaxation in our Spa whilst enjoying a 1 hour couple massage. Your exclusive and private wedding at Furaveri Island - sparkling sandy beaches, tropical palms and the crystal clear turquoise waters of the Indian Ocean around you whilst enjoying the private candlelight dinner beneath the shining stars.

US$ 990.00 + 10% service charge + 12% T-GST, per couple
Maldivian Sunset Wedding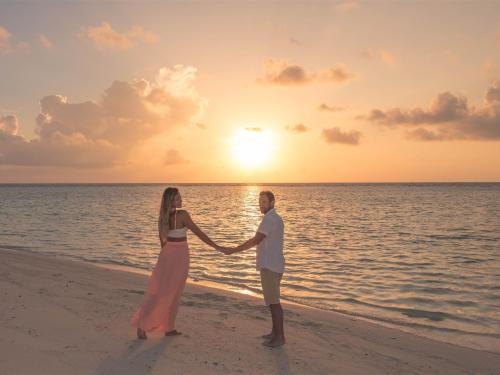 Feel pampered with our Maldivian signature spa treatment for ultimate relaxation before your wedding ceremony, followed by exchanging your vows on one of the magnificent beaches on Furaveri in a stunning setting. A traditional decorated golf cart will bring you to the wedding area which is decorated with handmade arches from coconut fronds. The traditional Maldivian master of ceremonies will announce you as husband and wife. A professional photo shooting tour on the island can also be arranged on additional costs.

US$ 1,290.00 + 10% service charge + 12% T - GST, per couple
Honeymoon Bliss Wedding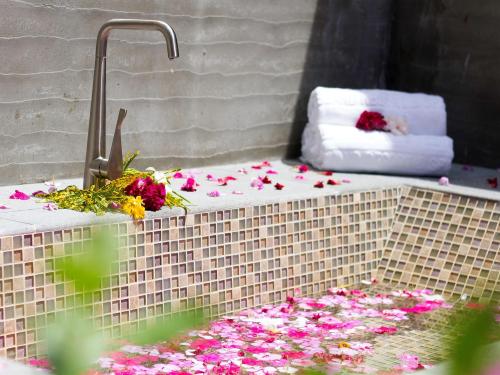 Stay with us in paradise and enjoy a relaxing couple massage in our magnificent Spa. Brides will be spoilt at the Spa all morning until the wedding ceremony. After a romantic candle light dinner, a moonlight dhoni cruise with champagne and fruits will be the highlight of your special day.

US$ 1,490.00 + 10% service charge + 12% -GST, per couple
Get excited about it and want to know more about the arrangements? feel free to contact us: